Fifty good days
Another historic market event
If you're like me and feel like the market has been doing well lately, it's not just a subjective hunch. The past fifty days have seen a historic rally: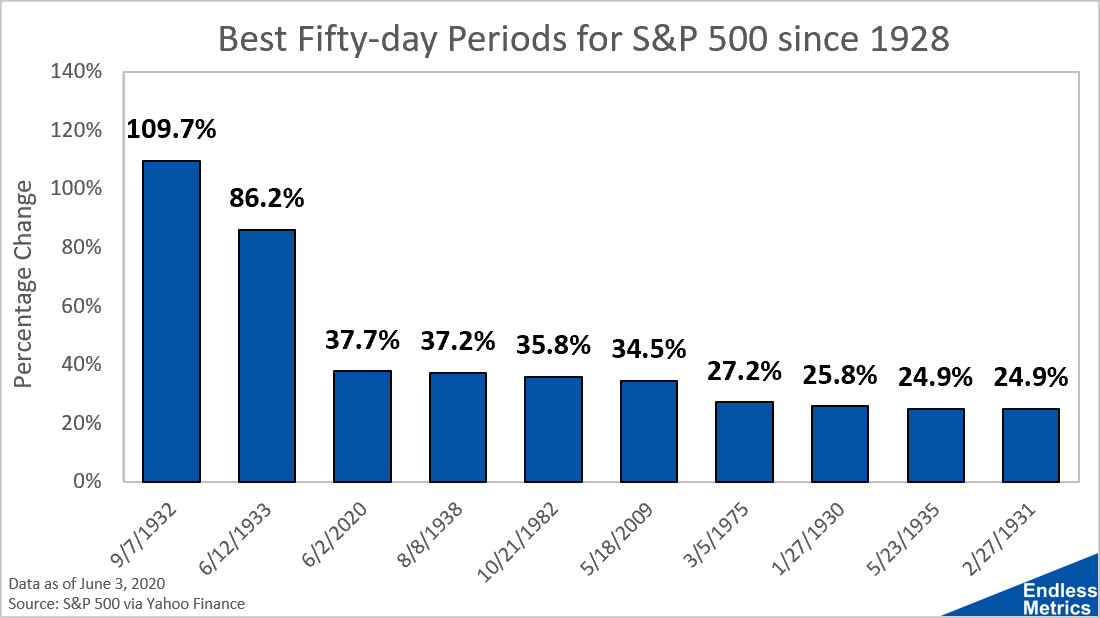 It's been a wild ride. First, the stock market crashed in historic fashion and, now, it's been pretty much straight up. The rally is fast approaching previous all-time highs. The Nasdaq is even closer to a new record, just a few percentage points away.
It's not outlandish to speculate that the market is higher than it might have been if COVID-19 had never existed. I mean, with how far the market had run up by mid-February, even a small pullback could have us lower than our current levels in a non-COVID 19 reality.
Doesn't that seem kind of crazy? 2020Q2 GDP is going to be abysmal. There is a pandemic, civil unrest, fraying US-China relations, and tens of millions unemployed. And, we are in striking distance of an all-time high?
If you've come looking for an explanation, find someone else who will make things up and pretend to know why this is happening. This one's got me stumped.